Very disrespectful parking by LS65 GWJ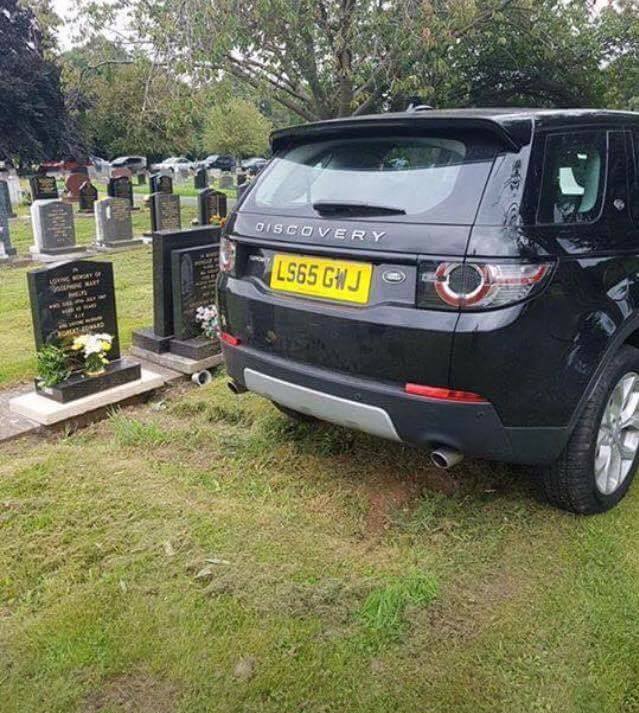 We spotted this image this morning on Facebook via our mutual selfish parking hating page ParkingLikeATwat and thought this was well worth not only a promotion to our new Selfish Parker Of The Month for September (we know it's a week early but as this is such a inconsiderate, selfish, disrespectful, and down right rude action we feel it warranted).
We will do our best to get this image exposed to the national press to name shame this parker.
The pic was taken at Loughborough Cemetery.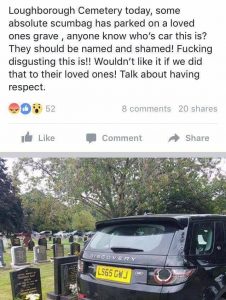 Keep the pics coming everyone.
Thanks for now