Count begins for our Statistics page…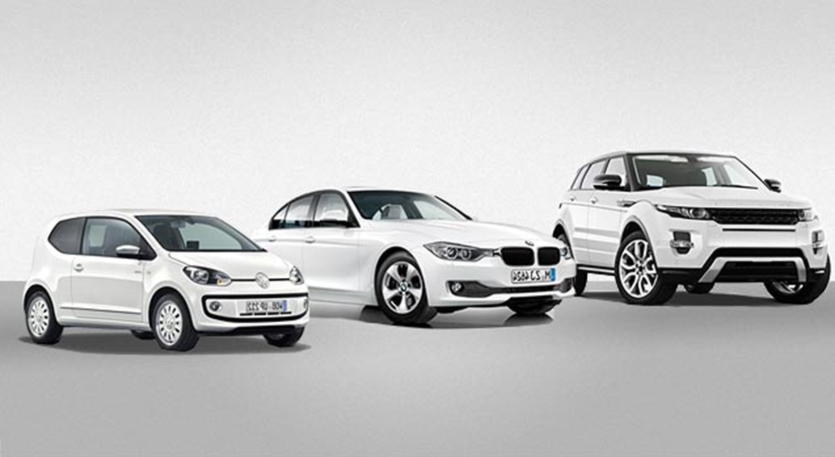 Having a little more time on our hands that we're used to (basically the writer of this blog is currently unemployed! (and HATES that!) but wants to keep himself busy and be doing something different whilst also constantly looking for work, going to the gym, weeding the garden, watching a lot of Netflix and Prime – the normal things).
So…what does that mean and how will it be ranked? Well, below is a list of each body type we will rank and score the selfish parkers by so we can conclude which brand, model, shape, colour, and year cars are parked the most selfishly based on our images.
People (some, not all, as others will clearly find this website and concept completely alien or even ridiculous and use naughty language to describe it/us) find this sort of data and analysis interesting and so why not do it?
Going further, perhaps insurers can use this data to help them determine the likelihood of how badly someone will drive and park…and in turn increase the rates for said owners. Make sense, no?
For example… the data shows a black Audi coupe owner is more likely to park selfishly thus increases their chance of being keyed or hit by another car. Just a thought.
Anyway, here are the models and descriptions we will use (we're confident you already know most brands, models, colours, and years). Thanks to CarWow:
Hatchbacks
A hatchback – sometimes called family hatchback – is the largest option before you move up to a saloon car. Crucially, for a car to qualify as a hatchback, its boot lid and rear windscreen must be one unit that moves together. Some well known hatches include the Ford Focus, Volkswagen Golf and Mercedes A-Class.
Mini-MPVs
If you're looking for something a bit more practical than a standard hatchback but don't fancy a saloon or estate, a mini-MPV might be for you. These range from the likes of the Nissan Note to more premium rivals such as the Mercedes B-Class – a considerable gap in terms of size and price.
MPVs
MPVs are practical vehicles that appeal to family buyers who need even more space. Larger models including the Ford Galaxy often have seven seats, usually with the rear rows folding flat into the floor to create a van-like load bay. A car-like driving experience and more affordable running costs than many equivalent SUVs make MPVs the ultimate large family transporters.
Saloons
Saloons come in all shapes and sizes and, in the UK, tend to be offered by premium brands such as Audi and Mercedes. Saloons are often described as 'three-box' cars – meaning they have an engine bay (box 1), a cabin (box 2) and a separate boot (box 3), compared to a hatchback's two boxes.
Estates
Estate cars are usually based on saloons or hatchbacks and tend to be a little longer than the cars on which they're based. Where a saloon's rear window ends at the cabin, an estate's extends to the boot-lid increasing cargo room. Volvo's V60 and Audi's A6 Avant are perfect examples of the breed.
Four-door Coupes
The biggest issue with saloons is they don't offer the desirability of coupes, but no two-door car can match the practicality of a saloon. As a result, many premium manufacturers now make four-door coupes – either saloons with a more curved roofline, or coupes with a longer wheelbase and an extra pair of doors squeezed in.  Common cars in this segment include the Mercedes CLS, Audi A7 and BMW 6 Series Gran Coupe.
Crossovers
Crossovers tend to be hatchbacks with the chunky styling of an SUV and a raised ride height. Unlike their larger 4×4 counterparts, they often lack heavy off-roading gear – making them more fuel efficient and better to drive on the road. Common cars from this segment include the Nissan Juke, Citroen C4 Cactus and Jeep Renegade.
SUVs
There isn't a concrete distinction between SUVs and crossovers but, in general, SUVs tend to be bigger and offer more power and cargo capacity. Well known examples include the Mercedes GLE, Nissan X-Trail and Kia Sorento – the latter two, like some SUVs, offer seven seats for even more practicality.
SUV-Coupes
SUV-Coupes are essentially less practical versions of SUVs. You get the high driving position and chunky styling, but with a tapered coupe-like roofline. These cars aim to offer the desirability of coupes with the practicality and imposing stance of an SUV. Common cars include the BMW X6 and Mercedes GLE Coupe.
4x4s and off-roaders
If you live somewhere out in the country or regularly need to go properly off-road, only a true 4×4 will cut it. The very toughest – including the Land Rover Discovery and Toyota Land Cruiser – bolt their off-road components to a giant 'ladder' frame running underneath the car making them almost unstoppable.
Coupes
Essentially, a coupe is a two-door version of a saloon with a hard roof. The Mercedes E-Class Coupe and Audi TT are excellent examples of the class. The former is more luxurious and the latter is towards the sportier end of the spectrum. Some have a rear bench but this is often only suitable for very small people for very short trips.
Cabriolets / Convertibles
Simply put, a cabriolet or convertible is a coupe that's had its roof removed and replaced with a retractable fabric or metal cover. These cars offer the desirability and sporty character of coupes with the added dimension of a removable roof. Typical cars in the class include the Audi A5 Cabriolet and BMW 4 Series Convertible.
Roadsters
Roadsters are a sub-category of convertibles. The name usually only applies to two-seater sports cars with retractable roofs so the Mazda MX-5 and Porsche Boxster are prime examples of the breed. Naturally, only the sportiest cars come in this format so desirability is often very high.
Grand Tourers
A Grand Tourer is usually just a big, posh coupe. They're usually noticeably bigger and more expensive than lesser models – the Bentley Continental GT is nearly as wide as a Range Rover and more expensive, too.
And finally the last couple…all this copying and pasting is taking its toll so going to save time and just state the next 3….
Supercars
Think Lamborghini or Ferrari etc.
Luxury
Think Rolls-Royce or Bentley etc.
Vans / Work Vehicles
While a van can be defined as almost any type of medium-to-large vehicle depending on your location, in the UK the phrase refers to a high-sided two-box shaped commercial vehicle. Vans usually include either two or three seats in one bank in the cab, with an extended, windowless area to the rear for the transportation of goods or equipment.