Statistics


Being the geeks we are, what better than to have a page showing a breakdown of the selfish parkers who appear on our site. Below we will attempt to illustrate what car brand, car colour and car type are driven by the most selfish parkers.
Please note, this is very much a work in process that we aim to update weekly as new selfish parkers are shamed.
Sample of 550 selfish parkers on 9/6/13.
1. Car Brand: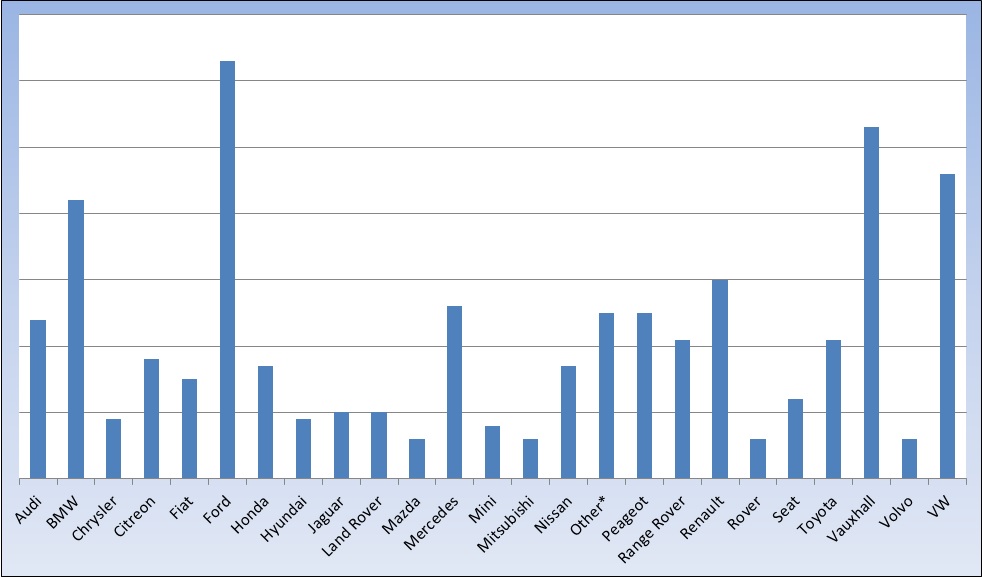 So what could we interpret from these stats?
– 40% of selfish parkers on our site drive either a BMW, Ford, Vauxhall or a Volkswagon.
– Audi owners, despite a common perception, parked less selfishly than both Citreon, Renault, Peugeot and Toyota owners (so far!.
– Others* include brands such as Alfa Romeo, Saab, and Suzuki.
– Lexus parkers are the least selfish according to our images.
2. Car Colour: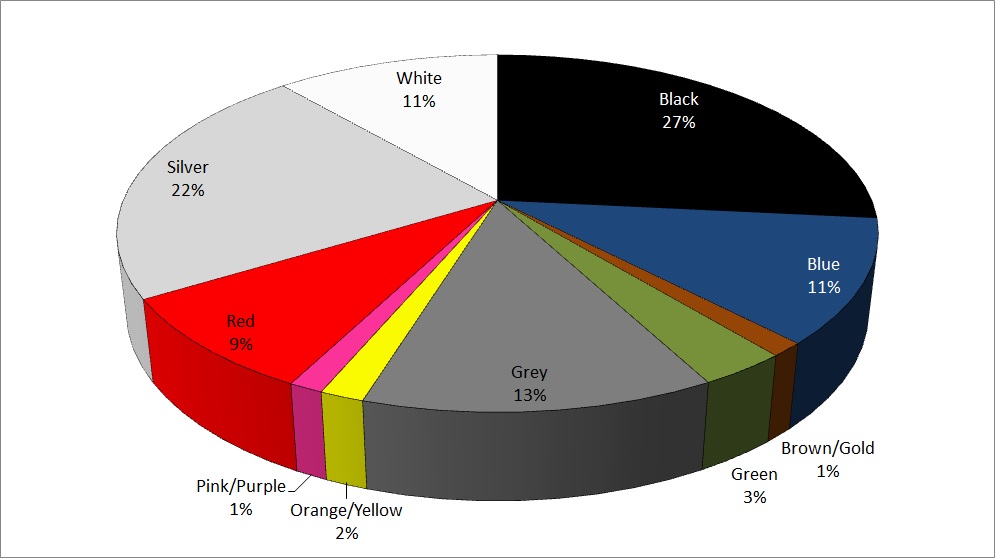 So what could we interpret from these stats?
– Well black is a clear favourite colour for selfish parkers with nearly 1/3rd of the total!
– Black & Silver combined equates to nearly over half of selfishly parked cars on this site.
– Add Blue, Grey, and White to that and a total of 84% – or 17 in every 20 cars!
– The least selfish colour is either Pink or Brown (um, no comment on that one!)
3. Car Type: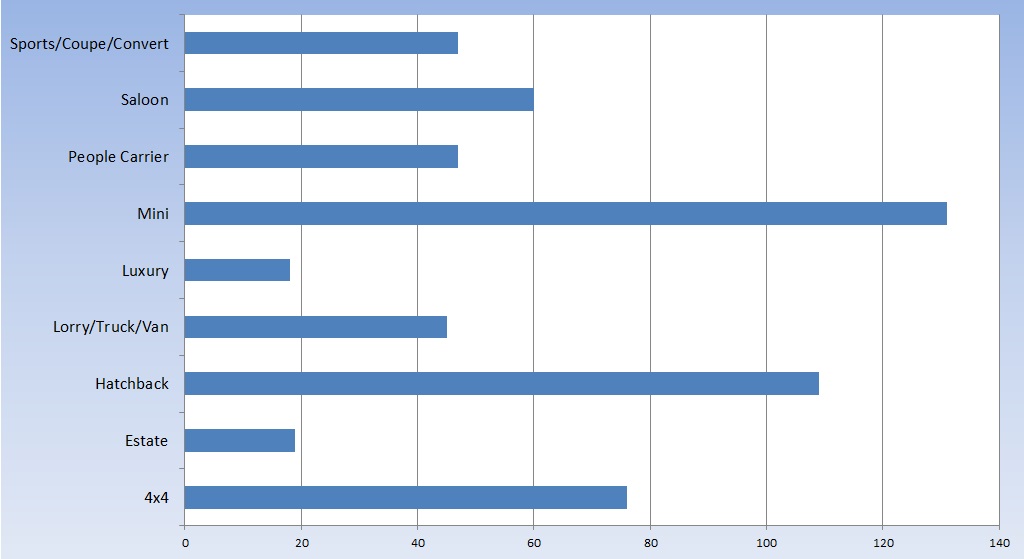 So what could we interpret from these stats?
– Well over a quarter of cars featured on this site are 'small' or Mini (Fiesta/Polo equivalent). Strange really considering they have the most room to not get it so wrong!
– Hatchbacks (Astra/Ibiza equivalent) make up a 1/5 (20%) of the selfish parkers seen so far.
– When including the 4x4s, Saloons, and People Carriers the share totals 80% or 4/5ths of the overall number.
– The least selfishly parked type of cars are (rather surprisingly) Convertibles and Small Vans.
With both car brand and model, there is the view that as there are a lot of Fords and Vauxhalls on the roads more of them will be seen, and similarly for the colour black being the most popular….however these stats represent a particular type of individual. A car cannot choose to park badly, it is the owner who does.
Therefore, based on the above, anyone choosing a black Ford Fiesta or Vauxhall Corsa has a high chance of being a selfish parker.